Announcements
"31 Heroes" Team Workout – Saturday, August 19th @ 9am
Fitness Group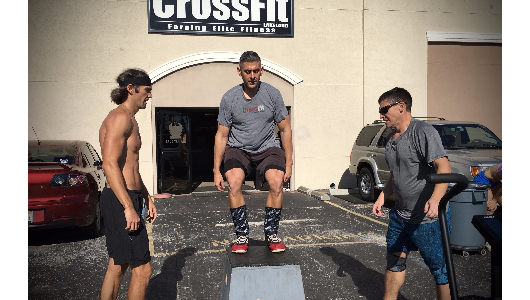 Seven rounds for time of:
5 Strict Pull-Ups
7 SD Box Jumps or Step-Ups
10 Single-Arm Dumbbell Snatches, 5/arm
You will complete this workout in teams
of two or three, with only one partner working
at a time. One partner blasts through a full
round before the next begins. Repeat until
all teammates have completed seven rounds each.